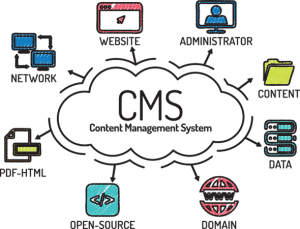 Oct
12
2015
CRM AND CMS SOLUTION
Eshop designers providing best services related to clients, the CRM and CMS solution spreading day by day. We are here, satisfying our customers with hard working and delivering best services. First, we should know about this service, what is it? Why should we consider this as a priority?
Let's discuss CRM and CMS Solution!!
What is CRM?
                CRM stands for Customer Relationship Management, which provides the strategy to handling an organization's relationships and communication between customers and long-term customers. CRM basically helps the customer to connect with a company where both sides enhance profitability, relationship, share problems and get solutions of occurring problems from both sides. CRM, most of the time handles management system, every employee and customers have to trust them.
Mostly when people think about CRM, their first priority must be CRM system. It's the tools that manage all your contact management, creativity, innovation, productivity, and much more. It's very simple to use and improve your customers and business relationships.