eBay is one of the leading online shopping marketplaces with more than 25 million online sellers. The challenge and competition between sellers is increasing day by day with solid stream of sales.For new sellers on eBay it's tough to generate sales because of many factors. An excellent and eye catching eBay store design is one of the fundamental factors.
Marketting in a Budget
It can be easy to overlook the benefits of branding. Perhaps, one usually is not supposed to compete with major businesses. Moreover, not every new user probably has a huge marketing budget. Therefore, a quality eBay Store Design helps to start business with attractive pitch.
Whenever eBay comes with new advancements and changes in store then the top sellers are likely to be the first ones to adapt to new enhancements. Because eBay is a constantly changing the system and they can't afford lagging behind in terms of sales.
Implementing new eBay Store Design
Nobody can deny that implementing new eBay recommendations is like a full time job. Branding promotions, store standards, rights for the sellers, listing variation, and other apprises seem to be arrived frequently.
This is only for people serious about selling online;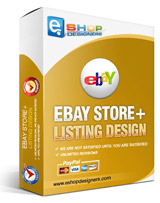 Selling plays a very crucial role in business growth and it becomes highly competitive when we want to sell online. Selling and being successful is required some extra efforts and knowledge.
It is NOT easy to task to sell your products online, but it is VERY SIMPLE and takes a solid platform, guidance and a commitment to marketing your product. It DOES NOT cost
mega ££, it just takes the knowledge and guidance.
Increase your traffic and boost your sales with our eBay store design. Whether it's just an eBay shop design or a full website the better it looks the more you will sell. We are here to help you in achieving your targets. eShop Designers is leader in   designing eBay shop design,   eBay store design,   eBay storefront design,   E-commerce website design. We have team of professional designers highly proficient in creating/ designing eBay Store design/ eBay shop design.
Eshop Designers offers you:
Pulling of years experience enables us to offer you the best eBay shop design around. Our prices are affordable & the work is of the highest quality.
Complete professional custom eBay store shop design and installation + pages
With professional matching eBay listing template design
About me page layout design
Custom pages layout design
Dynamic Features (such as Categories) – automatically update
Horizontal Sub-Header Menu – create an extra menu structure and improve navigation
FLASH DESIGN HEADER (3-4 slides included), or Scroll add (up to 9 category boxes or chosen items)
Side Promotion Banners – advertise important information such as free shipping or offers (2 graphics included)
Search box custom made
Promotional boxes professional style
Uploading service – we make sure all sections and pages display correctly to keep in mind browser compatibility
If you require then can upload all images and code to your own server – no monthly fees required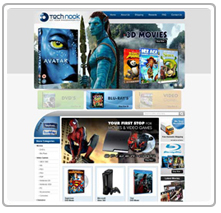 Personalize your eBay Shop:
Using eBay Shop subscription you may get such tools that are powerful enough to change the theme and look of you shop front. This way you can design the outlook of your online shop just the way you want.
To edit your theme you don't require any design firm or a complex software. Instead all you need are our easy to use tools and some basic images that represent the purpose of your brand or enterprise. You must put pictures that represent the products you are trying to sell.
It must be made sure that you use images of which you have a right to use.
Store Front Design:
eBay Store Front is exactly as it sounds the store front, where all of your eBay product listings are presented in a professional and well organised manner to promote quicker searches, emphasis your unique selling point and   thus  in-turn  increase sales!
 eShop Designers   providing   bespoke e-solutions that are tailored to your specific business needs closely with you to turn your standard eBay store into a completely unique and professional shopping experience. We accomplish this with our custom eBay tools for cross-promotion and our advanced search methods. When buyers can find exactly what they want within your store, why would they shop anywhere else? Stand out from your competition and effectively brand your company with eShop Designers.
Listing Template Design
Listing Templates, this is the section/ page where your customers see your item for sale, with the "Place Bid" or "Buy it Now" buttons. This part is in fact eBay's "Item Description" part, allowing HTML descriptions which can be very sophisticated and much more than plain text and one image.
This part of your listing template is designed to match your eBay
Store Front(usually) and is the most viewed section of your store as it will be presenting each and every item that you list.Listing template presents your item in a more professional and organised manner whilst also portraying alternative items to your prospective clients.
By including your navigation bar (shop categories) and a search bar within your listing enables clients to search your entire store from within any listing you have active. eShop Designers will help you to streamline your marketing plan and execution through our proven eBay tools and techniques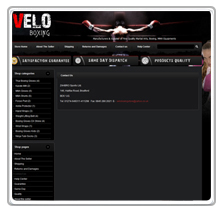 Additional 3-4 Custom Pages, if required:
May be your store will need more custom pages to emphasize your Shipping Policy, Returns or Frequently Asked Questions? No problem, we will design and complete your additional custom pages for you to match your existing store theme. Give your eBay business a professional look and feel with our professional e-Solutions.
Our Ebay shop designs are highly compatible with other multi channel website like Amazon, Auctiva, Vendio, Channel Advisor or more and you can manage your product listing with single interface.
Let evolve your online exposure and take your eBay business to the next level.
Note: by default we implement item listing template on one eBay listing item and it is client's responsibility to use this new template and convert them into new design or alternatively can take our services to convert them into new design which incur extra cost.
Note: by default we implement item listing template on one eBay listing item and it is client's responsibility to use this new template and convert them into new design or alternatively can take our services to convert them into new design which incur extra cost.